The silence in the Valley of Arlanza and Gregorian chant
Some of the best secrets of the Spanish Romanesque arquitecture, medieval villages and landscapes of outstanding natural beauty are located in the Valley of Arlanza river. During the tour we will go to one of the wineries in Ribera del Duero to see its facilities and taste some of their wines. We continue our tour crossing the deep gorge which the water has dug into "La Yecla" hills and visiting the cloister of the Monastery of Santo Domingo de Silos and its museum. Finally, you may hear some of the earliest Christian hymns when the monks of Silos sing their Gregorian chants. If we follow the valley downstream Arlanza, we arrive to Covarrubias for lunch and enjoy the castillian pure arquitecture around this beautiful town with important heritage like the historical church, The "Fernan Gonzalez Tower", The Arc of Advance of Castile and some colorful squares. After this promenade it's time to continue to Lerma, walking the streets in a panoramic tour that will show us the Ducal Palace, the Collegiate Church of San Pedro, the "Mirador del Arlanza" where discover the best views of the valley.
INCLUDED:
Visit a winery and tasting
Panoramic tour around Lerma
Panoramic tour around Covarrubias
Visit to natural environment of La Yecla
Guided tour to cloister and museum in Abbey of Silos
Religious ceremony with Gregorian Chants
Contact for more information: info@riberatour.es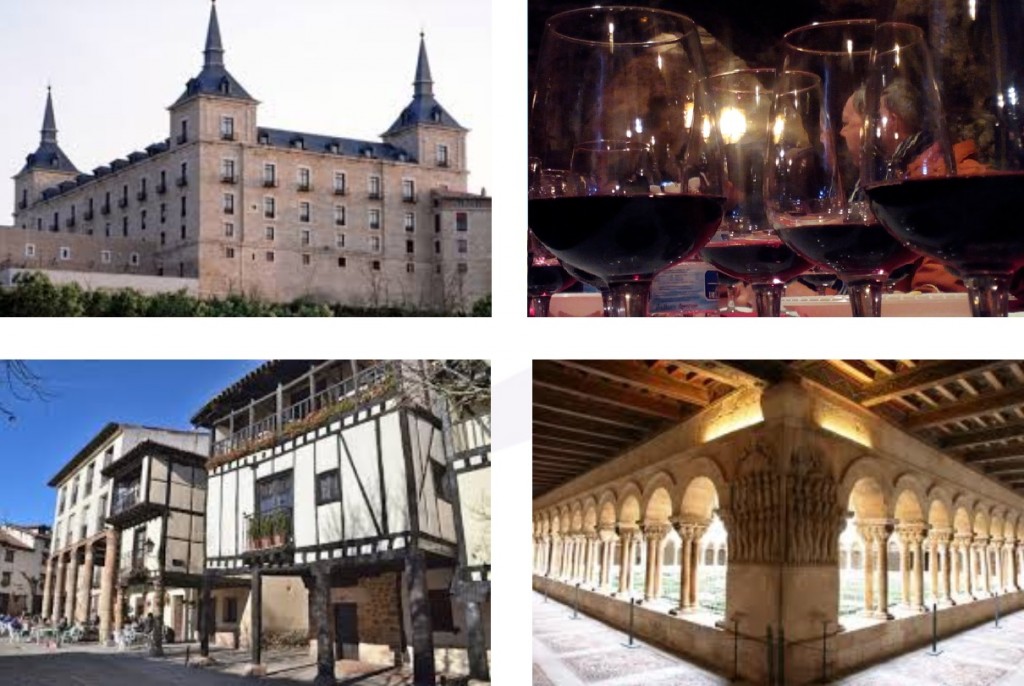 Castilian Landscapes and wine
The Castilian plains conceal, in the lands of Sepulveda and Duratón Gorge, a colourful scenery and spectacular landscapes full of history. In a panoramic tour we will visit the province of Segovia to know their heritage through their Romanesque churches. Once we get to Duratón valley, we will discover the magical setting of the Hermitage of San Frutos and vulture populations that live in the rocky areas. Coming back we also have time to visit one Ribera del Duero winery to taste their excellent wines.
Time to have lunch
During the afternoon we will visit exceptional places in Aranda de Duero walking around Iglesia de San Juan, puente medieval, Santa María church and visiting the underground cellars, located under the village and built during medieval age.
INCLUDED:
Panoramic tour around Sepúlveda.
Panorámic tour around San Frutos landscape
Guided tour to a winery
Wine tasting
Underground cellar
Traditional menu for lunch
Guided tour in Aranda de Duero
Contact for more information: info@riberatour.es